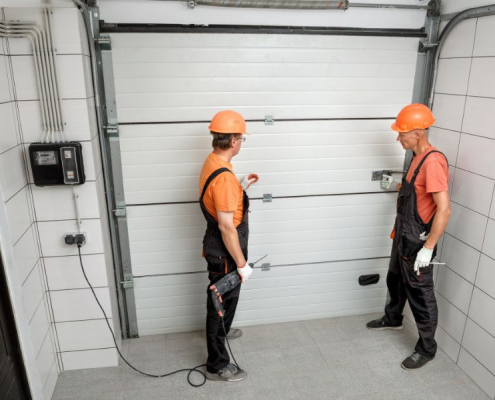 If you're looking for a way to improve your home's energy efficiency, upgrading to an insulated garage door is a smart choice.
Winter garage door maintenance and repairs are often needed for your garage door to keep it functioning efficiently and safely while adding to the overall aesthetics of your property.
Garage door springs can be very dangerous when a great deal of tension is present and they snap or become dislodged. Injury can occur if the spring hits you.
A very common cause of a noisy garage door is that there are parts out of place that is causing friction. There may be a need for lubrication that will allow the door to move more freely.
Adding that little bit of personal touch to your old garage doors can completely change the appearance of your property. Let's take a look at a few ways you can transform it into something that looks brand new.