Posts
When it comes to garage door repairs, it's crucial to weigh the pros and cons of DIY repairs versus hiring professionals.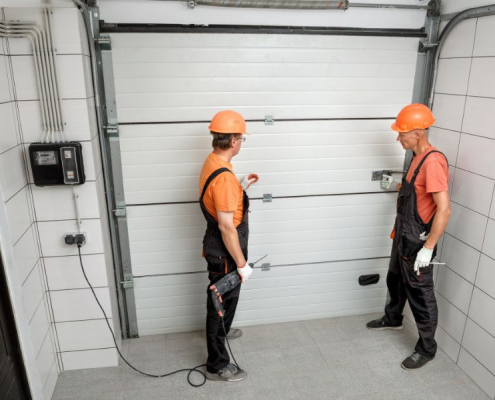 If you're looking for a way to improve your home's energy efficiency, upgrading to an insulated garage door is a smart choice.
Some garage door issues can arise with very little warning, and you'll find yourself needing to call a garage door repair company in your area. Use these simple tips to find someone who can help you out and protects your home for years to come.
Adding that little bit of personal touch to your old garage doors can completely change the appearance of your property. Let's take a look at a few ways you can transform it into something that looks brand new.
A smart garage door opener is a superb option for residents and homeowners. If you find yourself wondering why should you purchase one, below are a few reasons.
Below we cover several things that can increase the cost of getting an outdated garage door replacement or repairing an existing door.